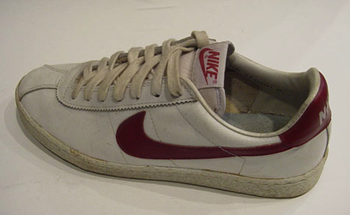 1972: Nike Bruin
Nike would release its first ever basketball shoe in 1972, when it came out with the Nike Bruin. As opposed to canvas, this shoe was constructed with leather and suede.
[Possibly] inspired by the UCLA dynasty led by John Wooden around the same time…
…The evolution of Nike's basketball shoe would be drastic following its first release.
Source: Bleacher Report